Are you looking for experienced and top-rated residential roofing companies Waxahachie TX?
If the roof responsible for keeping your residential property safe and protected is no longer in MINT condition, and you're currently looking into different residential roofing companies for solutions, we'll tell you right now you're going to adore MINT Exteriors. Our comprehensive roof repair services puts all other residential roofing companies to shame whether the problem turns out to be a minor landscaping issue, a major leak, a devastating infestation, or virtually anything else you can imagine. We offer competitive storm damage restoration services for residential properties that have been hit by severe weather. Plus, when it comes to getting full roofing replacements, we strive to offer more than any other residential roofing companies no matter the circumstances so you can find everything your residential property needs all in one place. In fact, unlike a lot of other residential roofing companies near Waxahachie, we even have an incredible team of Texas all-lines insurance adjusters on staff ready to help make any related claims processes as seamless as possible to guarantee you receive everything you're entitled to quickly and easily. Through high winds, hail, ice, and average wear and tear, no residential roofing companies will take better care of you than MINT Exteriors. Just reach out and get to know us to see for yourself. It likely won't take long for you to see just how distinct from other residential roofing companies we truly are!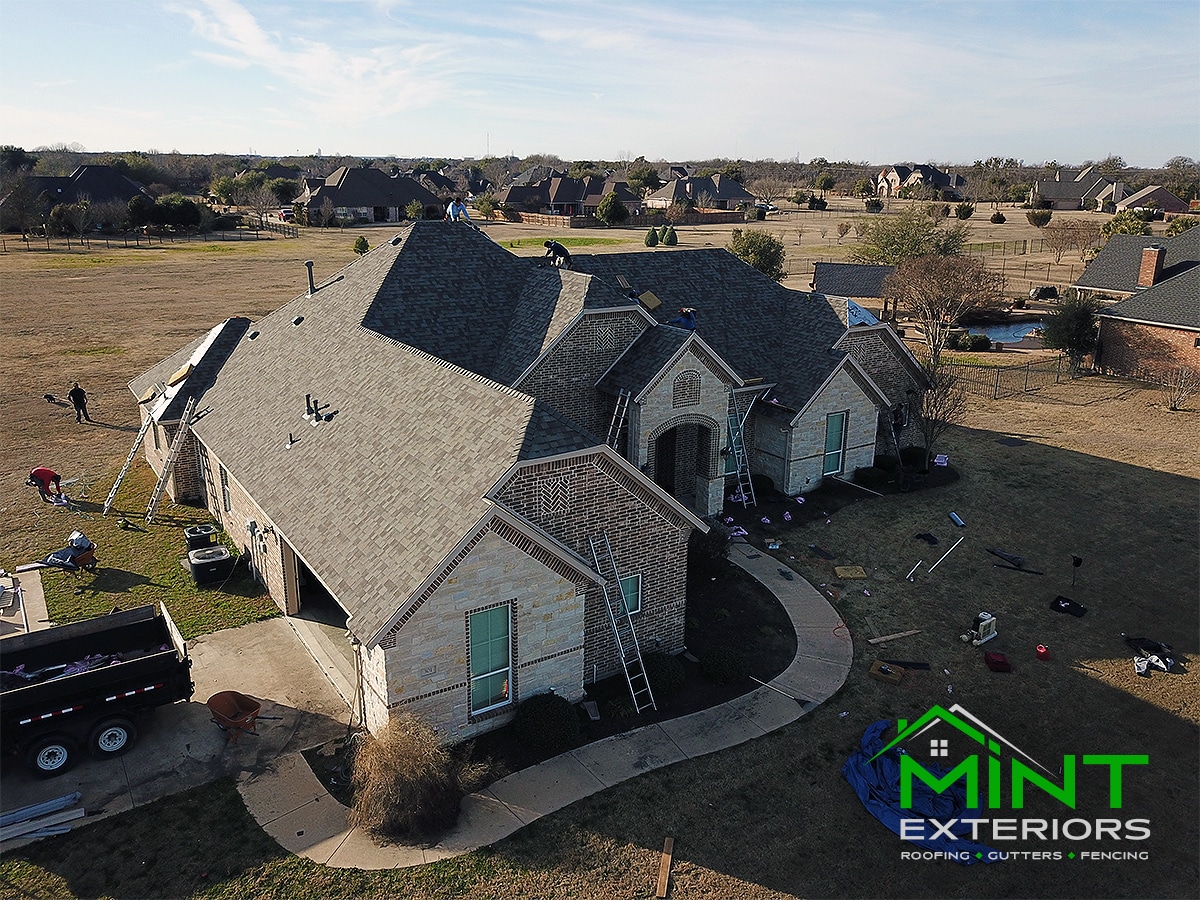 Residential Roofing Companies Waxahachie TX
Our talented team here at MINT Exteriors can't wait to prove to you that we're one of the most dedicated residential roofing companies near Waxahachie, TX. After all, in a historic city like Waxahachie, having competent roofing specialists on call is often more important than people realize. While many of the homes in Waxahachie are newer thanks to the city's continuous expansion and development, there are still plenty of properties offering unique roof designs that require precise preservation with support from skilled residential roofing professionals. Waxahachie's own local Ellis County Courthouse and Munster Mansion are two perfect examples. The last thing you need or want when your roof has been compromised is to leave your home in Waxahachie in the hands of any residential roofing companies that don't have the experience or resources to handle the job. Your home in Waxahachie deserves the best care, and you deserve not to have to take those kinds of chances. You deserve a roofing partner in Waxahachie you can count on. You deserve MINT Exteriors!
If you are you looking for experienced and top-rated residential roofing companies Waxahachie TX, call MINT Exteriors today at (214) 214-6468 to schedule service, use the chat feature, or simply fill out the form below:
Free Consultation
"*" indicates required fields