Are you looking for experienced and top-rated residential roofing companies Cedar Hill TX?
If you own your home and are looking to make sure you have all the support you'll need to keep it in MINT condition for years to come, we want you to know MINT Exteriors is one of the most devoted residential roofing companies you're likely to find. On top of offering undeniably superior residential roofing repair and replacement services to alleviate all kinds of problems and inefficiencies caused by poor installation technique, insufficient maintenance, overgrown landscaping, pests/infestations, severe weather, and other threats; we're confident no other residential roofing companies care more about helping you afford it all by simplifying your insurance claims processes than we do. Unlike most average residential roofing companies, we even have incredibly talented Texas all-lines insurance adjusters on staff ready to ensure your claims are as accurate and detailed as they can possibly be. It's just one of the ways we strive to help save our clients more on their roof repairs, replacements, and restoration work than any other residential roofing companies out there. So, if you're looking for residential roofing companies that'll truly have your back no matter what, and help you guarantee the safety, comfort, and overall efficiency of your home in Cedar Hill, do yourself a favor and look no further than MINT Exteriors!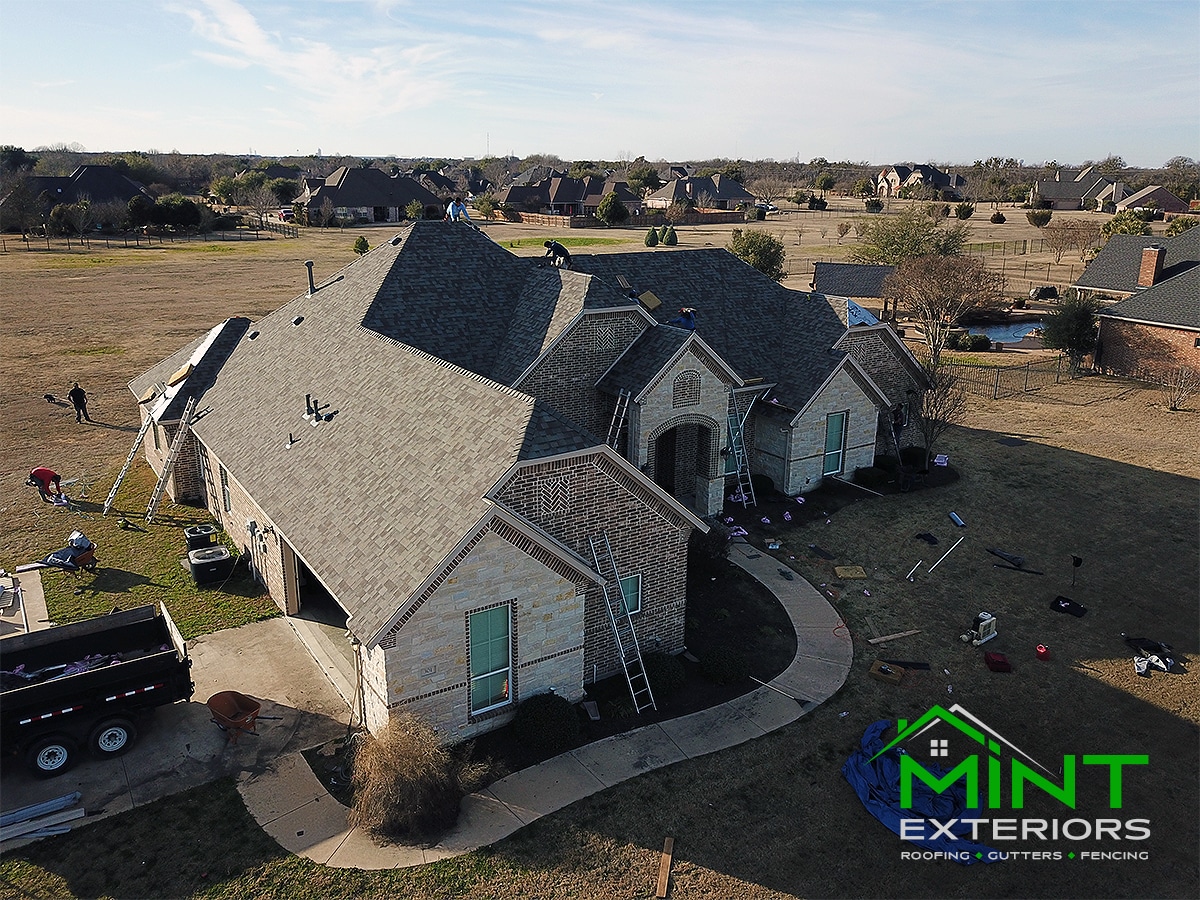 Residential Roofing Companies Cedar Hill TX
Our talented team here at MINT Exteriors can't wait to prove to you that we're one of the most dedicated residential roofing companies near Cedar Hill, TX. After all, to be considered one of the best companies in a place like Cedar Hill is an extraordinary achievement. Everything about Cedar Hill is incredible. From its incredible newly developed neighborhoods, to its wealth of recreation along Joe Pool Lake, including that available at Cedar Hill State Park and the Cedar Ridge Preserve, it's a city that showcases its leadership and excellence at every turn. That's why, we're so proud to have the opportunity to help homeowners in Cedar Hill watch over their homes and families. It means you can to spend a lot less time worrying about the energy and expense efficiency of your property, and a lot more time enjoying all the wonderful opportunities your life in Cedar Hill has actually afforded you. No more water spots on the ceiling/walls, DIY solutions giving you grief, or time spent vetting different repair companies. With our residential roofing specialists at MINT Exteriors your disposal, the only thing you'll be thinking about late at night is which of Cedar Hill's many attractions you want to enjoy the next day!
If you are you looking for experienced and top-rated residential roofing companies Cedar Hill TX, call MINT Exteriors today at (214) 214-6468 to schedule service, use the chat feature, or simply fill out the form below:
Free Consultation
"*" indicates required fields