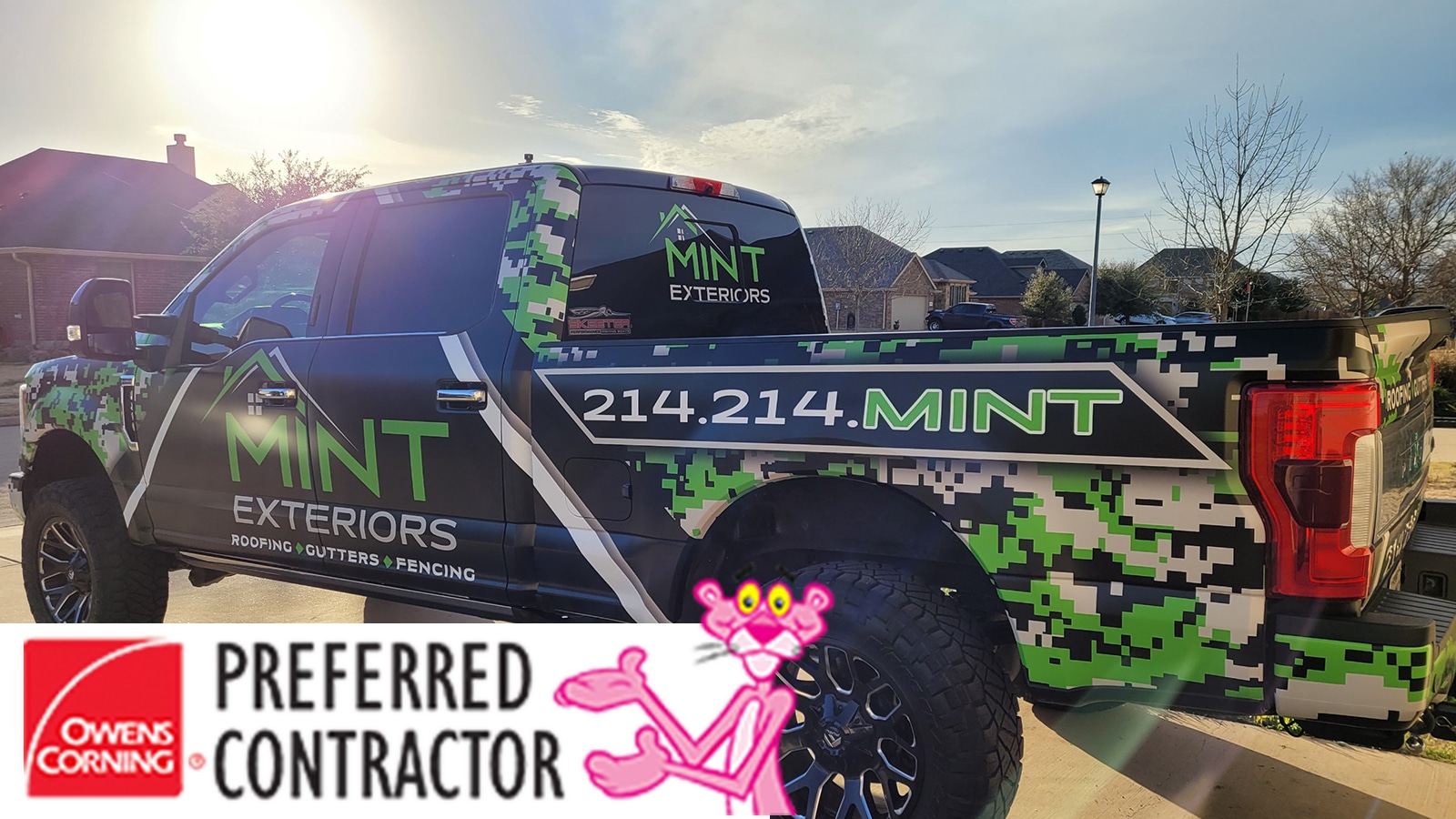 As you know, our team at MINT Exteriors is committed to offering you the best products and services for you homes and businesses. What you may not know though is, it is actually for this reason that we are an exclusive Owens Corning Preferred Contractor and member of the Owens Corning Contractor Network, proudly endorsing Owens Corning roofing products – and that's not even the half of it! MINT Exteriors carries at least $1,000,000 in general liability insurance to ensure consumer protection at all costs, and holds all licensing and insurances required by all local, state, and federal laws to guarantee compliance and reinforce consumer confidence. Additionally, MINT Exteriors holds a business credit rating that thoroughly satisfies Owens Corning and all affiliate organizations, and has passed an installation workmanship inspection. That means, you can find all the incredible Owens Corning products you know and trust here with us, as well as a respectable team to make sure everything is ideally fitted to your unique property.
As an Owens Corning Preferred Contractor, we offer all of the incredible products and features the Owens Corning brand in known for, including SureNail® Technology, Nailing Zone Performance, StreakGuard™ Algae Protection, COOL Roof Energy Performance, and the ever-popular Total Protection Roofing System®. SureNail® Technology offers an ultra-wide, supremely visible shingle design with an engineered strip of fabric defining the nailing zone to help guarantee reliably superior installation with extraordinary gripping power. This multi-layered design allows for our Owens Corning shingles to outperform all others in the nailing zone, offering incredible protection against separation, water penetration, high winds, and more. Meanwhile, StreakGuard™ Algae Protection can keep your roof looking practically new by hindering algae growth. Hoping to lower you summer cooling bill while you're at it? Even better! Owens Corning's COOL Roof Collection's energy performance is through the roof thanks to its unique shingle design, which includes a "precise mix of solar-reflecting granules" to reflect the sun's rays back, reducing heat absorption and keeping your property cooler without any wasting any energy. Of course, if you want total protection, you can always take advantage of the one and only Total Protection Roofing System®, which optimizes your comfort by offering a two-part protective seal to keep moisture out, your choice of numerous incredible shingle designs, and spectacular ventilation among other things.
Finally ready to take your roof to the next level? Do not even think of hesitating! A reliable roof is absolutely essential to the health and happiness of the inhabitants of your property, and you will not find better products and services than those offered at MINT Exteriors: the exceedingly capable Owens Corning Preferred Contractor you've been waiting for!
Are you looking for residential or commercial roofing in Waxahachie TX? Call MINT Exteriors today at (214) 214-6468. We provide residential and commercial roof repair, replacement, and restoration, as well as any exterior residential construction project. Working on both contracting and insurance sides, we are considered experts in the field. We can help with the claim process from A to Z, like each customer is our own grandparents, or walk you through a non-insurance job. We explain the whole process from A to Z and will be able to show you how we are very particular and leave your property in MINT condition.